Download Version 8
A Lego material made for Blender. It features fingerprint and scratch maps, subsurface scattering and color randomization, all packaged into an easy-to-use node group that you can link or append into your Blender scene. It comes in a .blend file that includes the material itself, along with a couple objects and some lights so you can tweak it yourself. It is licensed under the CC0 license. Basically, do whatever you want with it.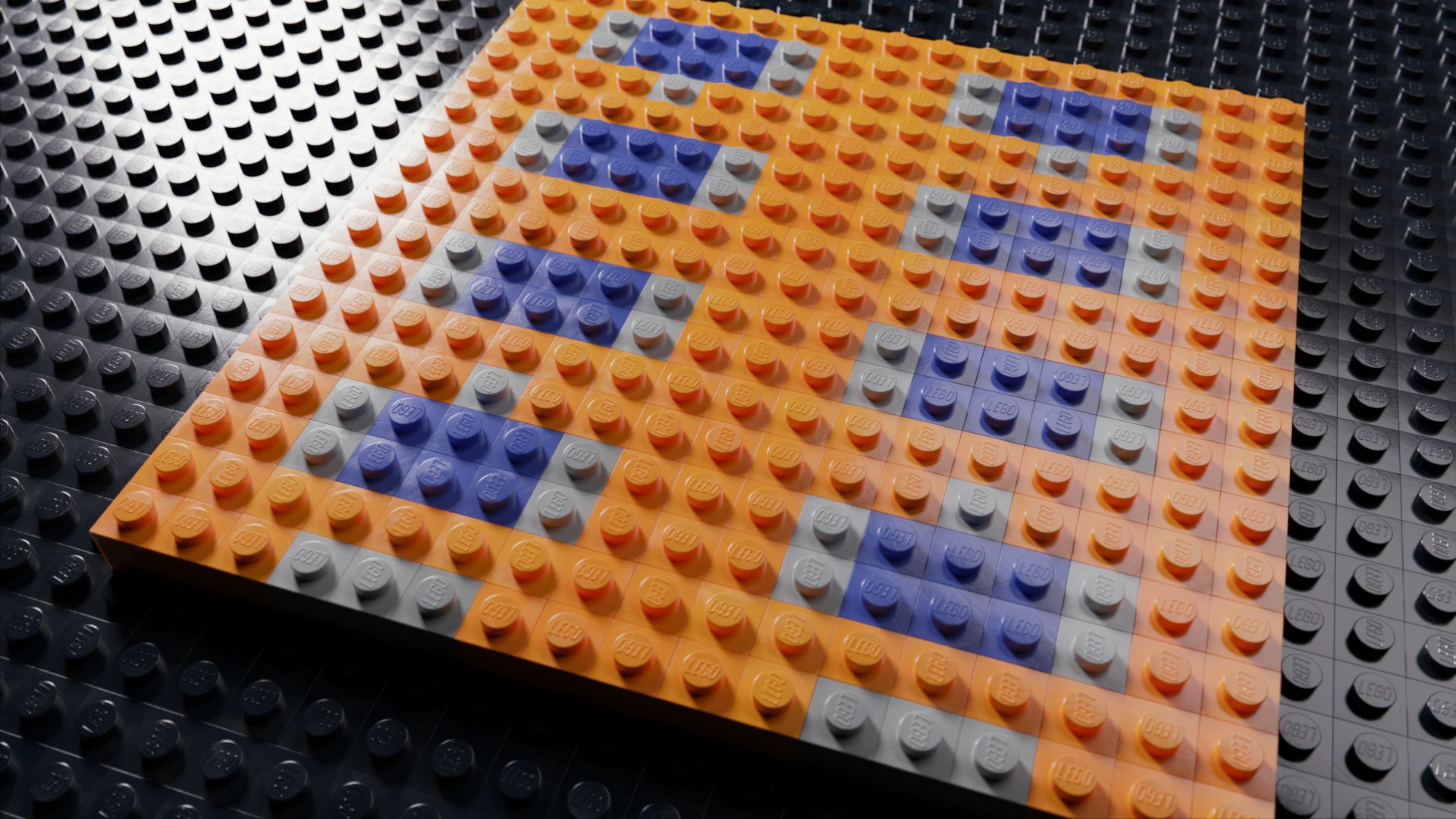 (Kinda) Realistic
Get good looking results almost every time.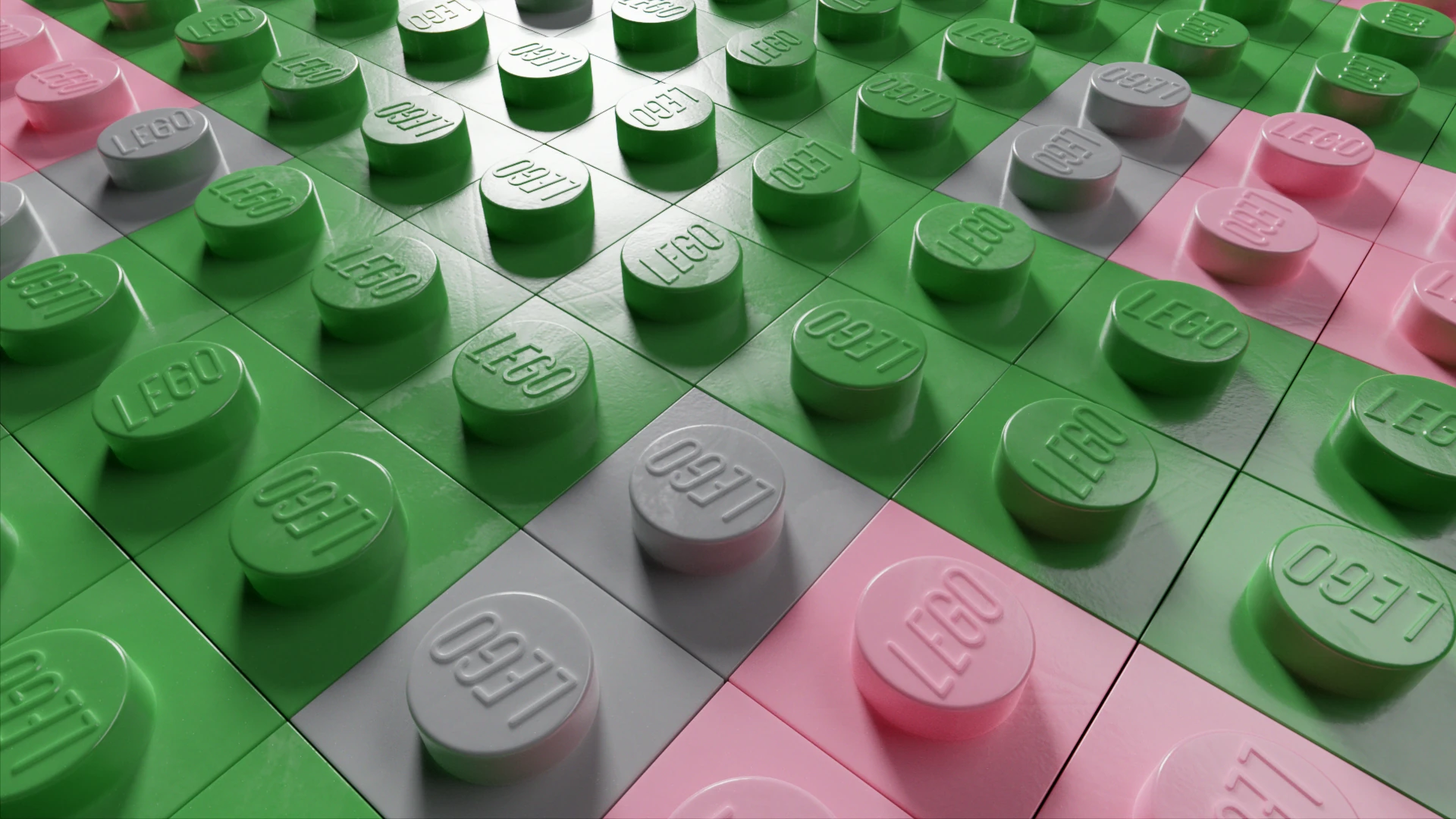 We've Got the Textures
This Lego material features fingerprint and scratch textures from ambientCG, along with procedural noise textures to give your bricks a realistic look.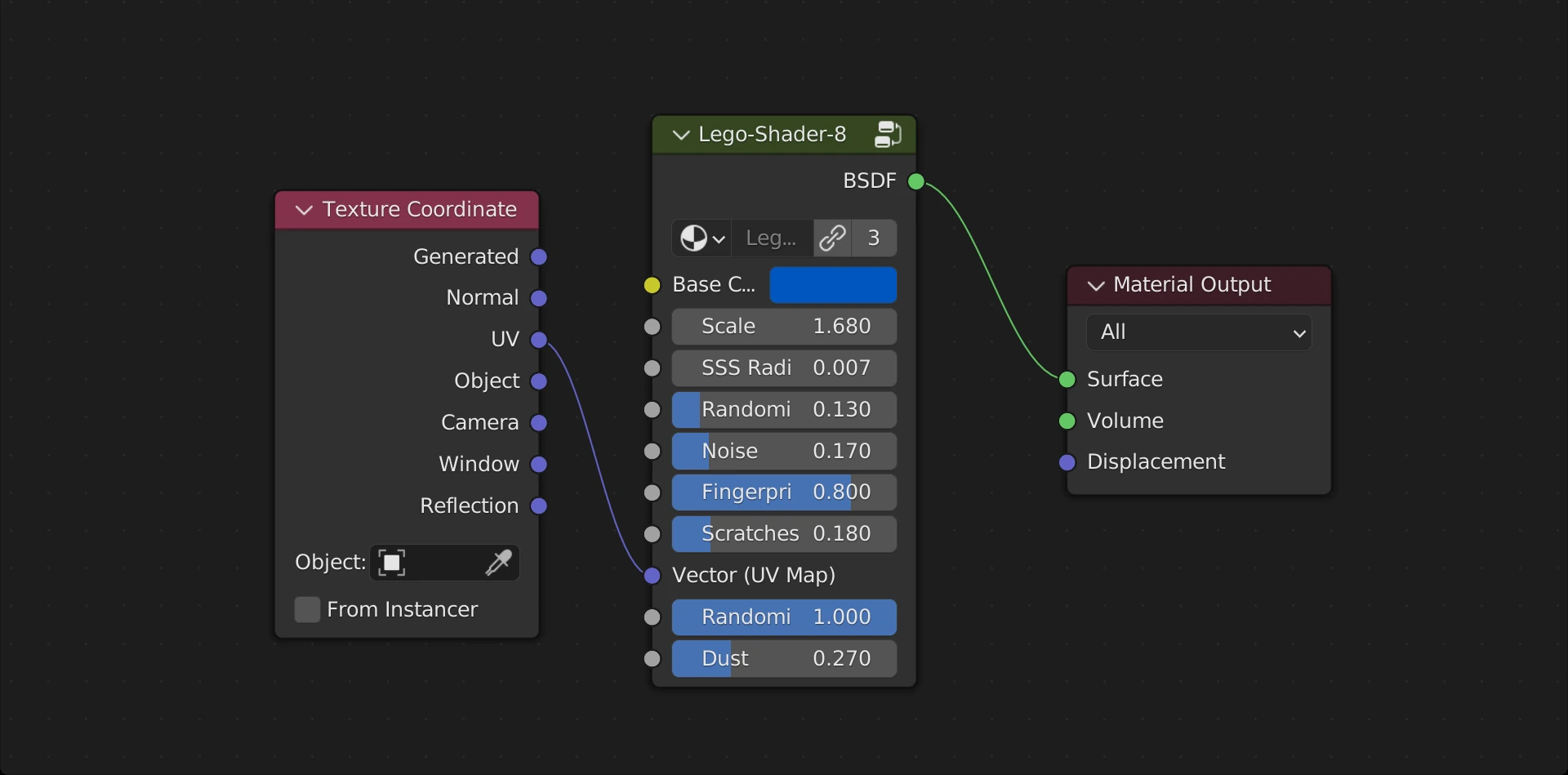 Simple-ish
The material is made into a simple node group that you can just link or append into your Blender scene.
Free as in Freedom
This material is licensed under the CC0 license. That means you can use it for whatever you want, including commercial projects.
What's New in Version 8.0:
- Add a dust effect -
- Add a slider to randomize the UV map -
- [BREAKING CHANGE] Expose the vector for texture coordinates, so it is no longer hardcoded to a UV Map -
- Greatly improve the default values -
And more! To see the full list, check out the release notes
Download Version 8 Now!
You can also download this material on:
Got Questions?
→
Check out the FAQ
Credit where Credit is Due
Although the material itself has been developed by me, the concept for randomization of colors came from Ray Mairlot, in his awesome video about how to make a Lego fluid simulation.
Also, thanks to ambientCG for releasing their textures under CC0.
-----
Asset Details:
Title: Lego Material for Blender
Type: Material
Original Release Date: 2022-07-14
Latest Release Date: 2022-09-16
Current Version: 8.0
Made Using: Blender
License: CC0